Workshops & Training


Training & Qualification
Our Qualification Programme consists of two 3-day courses which cover individual and group profiles.
Individual Profiles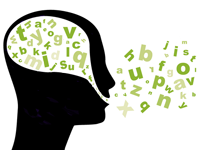 The key to interpreting, understanding and explaining individual profiles is ensure that the recipient is able to understand the drives and recognise themselves in the discussion. The main challenge is to be able to do this without elements of your own profile influencing the interpretation and explanation of the results. During our courses we spend time with you to ensure that you are confident to do this.
Groups and Teams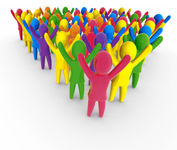 Once assessing individual profiles is mastered, we turn to groups and teams. Here we focus on the combined dynamics of the individuals in the group - not a theoretical "average". You will develop processes for determining the group culture using Management Drives, really getting under the skin of relationships and attitudes within the team and across the organisation – the starting point for jointly identifying what support and further development are required.
The course is suitable for all consultants, managers, HR staff, trainers and coaches who want to use the Management Drives approach and the tests.
Incorporate this successful approach into your suite of offerings for a fresh, engaging way of improving individual and team performance.
What are the benefits?
The MD Qualification Training gives you:

the theoretical foundation regarding drives and worldviews, on which our explanation of individual profiles is based

an understanding of how to analyse the profiles and give value-free feedback, with which you can quickly get a profound insight into the drives of a person. How is this person motivated? To what extent is this individual focused on logic, emotion or instinct? Do they want to contribute something practical or do they have a more holistic over view? What gives this person energy?

learn to chart, through a rapid cultural assessment, what the development needs are of a team and using the Management Drives 3-step model, identify whether this is in Reflection (Mission - Vision), Creating (Strategy - Focus) and / or Organizing (People - Structure).

The opportunity to contribute to the ever-growing body of professionals who successfully use this tool in terms of practical application and development of new approaches.